INFRASTRUCTURE
We have all essential infrastructures within an area of 28,000 sq.ft. with spacious requirements. The campus is greenly and free from all kinds of pollution. There infrastructures include reception, administrative office, class rooms, staff rooms, separate toilets for boys and girls, laboratories, library, computer centre , seminar hall, rest rooms for students, sports centre, hostel Facility for both boys and girls separately, viruchum ( Counseling centre) etc. We have enough and safe drinking water supply. Backup generator facility is also provided to make the college independent of the public power system. Two blocks namely Gandhiji and Vinobaji are with pavements and colourful gardens. We have play ground suitable for playing volley ball, badminton, and tennis. The entire campus is protect by compound wall as well as private security agency workers. All building in the college are inter connected with public addressing system (PAS) . A separate seminar cum auditorium as available with furniture and audio visual facilities.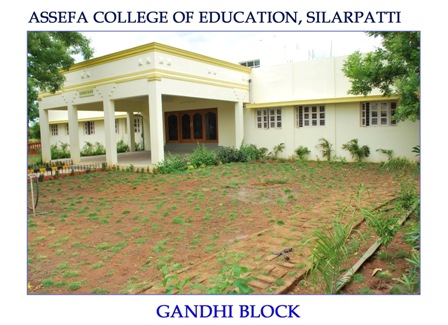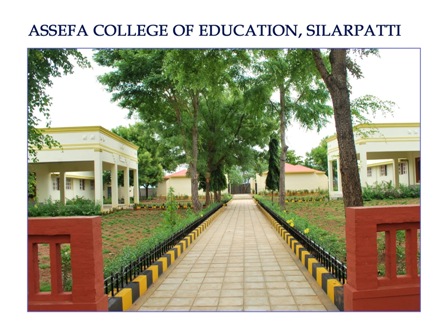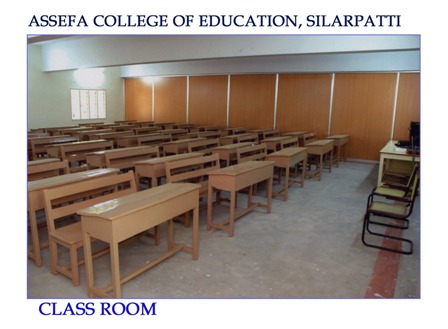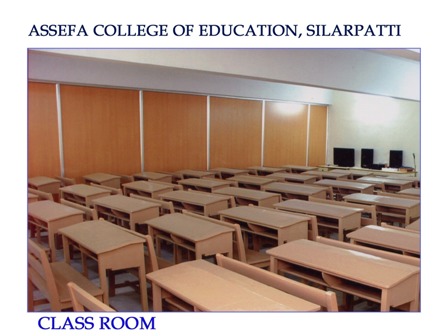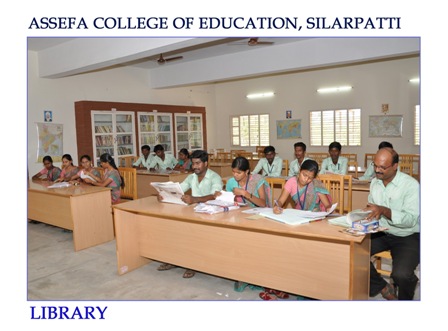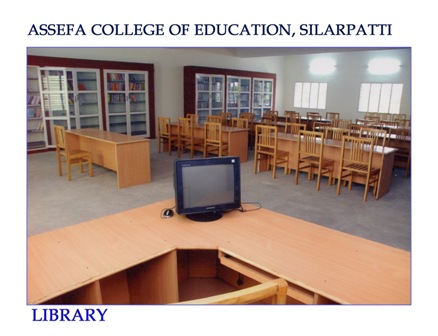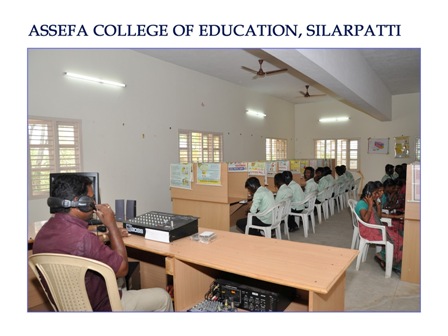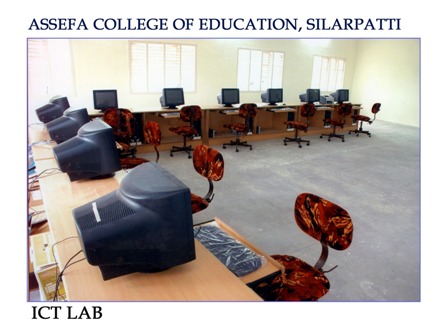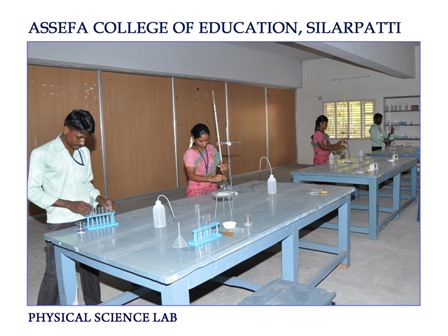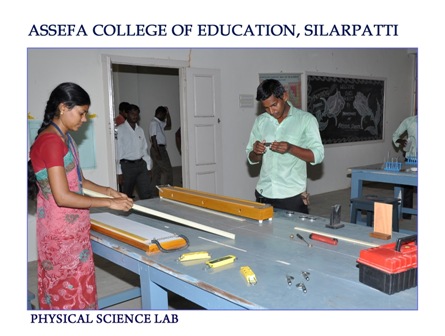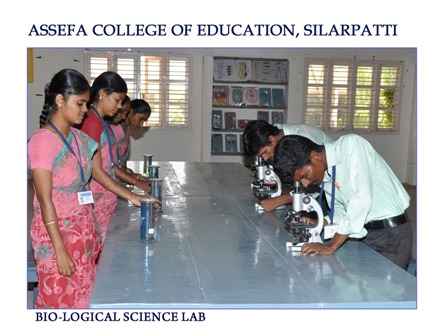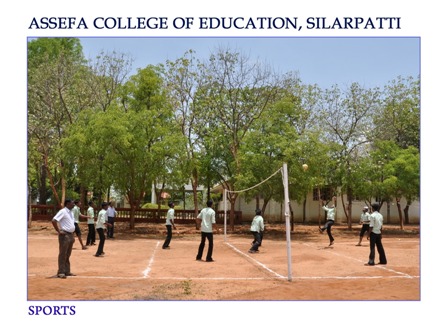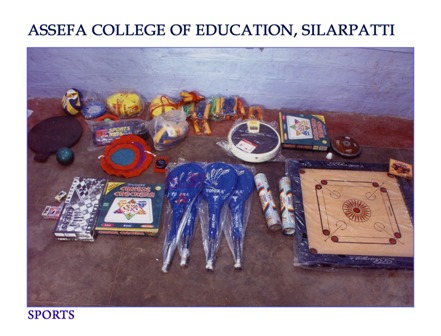 LIBRARY

There are five thousand books including encyclopedias, dictionaries, text reference, Subject related, Educational philosophy, story books are available. Reading room with journals, newspapers, Gandhian Thoughts Books and magazines are available for the use of students and teachers. Adequate furniture are provided for the convenient of the students.
LABORATORIES

Labs for physics, Chemistry, Botany and Zoology have been erected with all necessary equipments and furniture. 10 computers with necessary accessories have been installed with adequate furniture. Language Lab has been set up with required furniture and individual cabin with Head phone for the students and the instructor. Educational CDs, slides and chart have been provided. Necessary instruments and materials have been provided to give training in Art and Craft along with regular subjects. Psychology lab is set up with a complete set of psychology instruments and study materials. Education technology lab is furnished with slide and filmstrip projector, Epidiascope over Head Projector, LCD Projector and Canon Power Shot SX510HS Digital Camera.

PHYSICAL EDUCATION
Provisions have been made for outdoor and indoor games. Volley ball, Kho-Kho, Cricket, Tenni koit, Badminton and shuttle cot etc. There is a hall for Gymnastics with all instruments; Indoor games like Carom, Chess and Chinese Checker are available. Sports events like running, throwing and jumping are also be given importance for the proper physical and mental growth of the students. It has been planned to give Yoga classes for the students.